HOPE ! WE HOLD FAST TO OUR FAITH

Let us hold unswervingly to the hope we profess, for he who promised is faithful.
These days we need to hold on to our faith to the end. We know that the word tells us Jesus won the gift of eternal life. Now we wait for him by faith.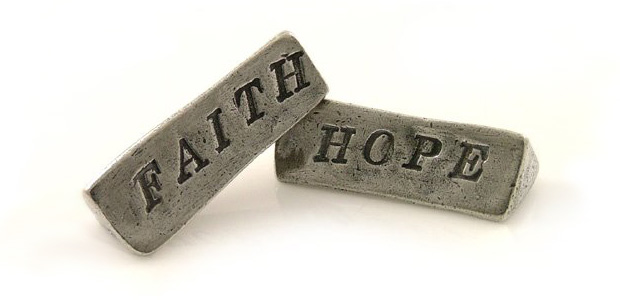 Verses to meditate on today
For I know the plans I have for you," declares the Lord, "plans to prosper you and not to harm you, plans to give you hope and a future.
And now these three remain: faith, hope and love. But the greatest of these is love.
I wait for the Lord, my whole being waits, and in his word I put my hope.
May your unfailing love be with us, Lord, even as we put our hope in you.
Song for my day
Hillsong

Dear Lord I keep my eyes focused on your finished work. I want your glory. I am thankful for the plan of salvation you have given us. We wait in hope of your glory. We have hope.
Amen
David W. Aucoin