NOTHING CAN SEPARATE US FROM GOD
For I am persuaded, that neither death, nor life, nor angels, nor principalities, nor powers, nor things present, nor things to come, Nor height, nor depth, nor any other creature, shall be able to separate us from the love of God, which is in Christ Jesus our Lord.
That verse just about covers it all. So if nothing can come between us and God let us open our hearts completely to his plan for our lives. We can go forward with confidence.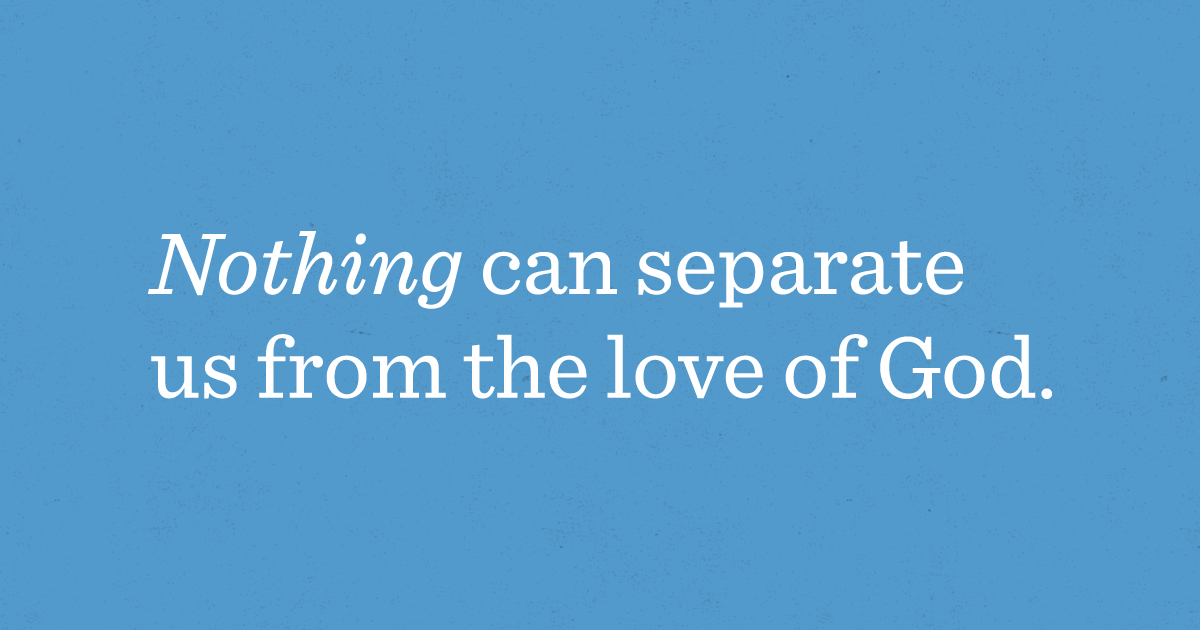 Verses to meditate on today
And I give unto them eternal life; and they shall never perish, neither shall any man pluck them out of my hand.
"Verily, verily, I say unto you, he that heareth my word, and believeth on him that sent me, hath everlasting life, and shall not come into condemnation; but is passed from death unto life."
He that believeth on him is not condemned: but he that believeth not is condemned already, because he hath not believed in the name of the only begotten Son of God.
27 My sheep hear my voice, and I know them, and they follow me:
Song for my day
( Kirk Franklin )My Life is in your hands
May I never be so arrogant as to forget that although I am eternally secure I have a duty to share with others when God leads. The Good new of eternal security. Nothing can separate us.
Amen
David W. Aucoin